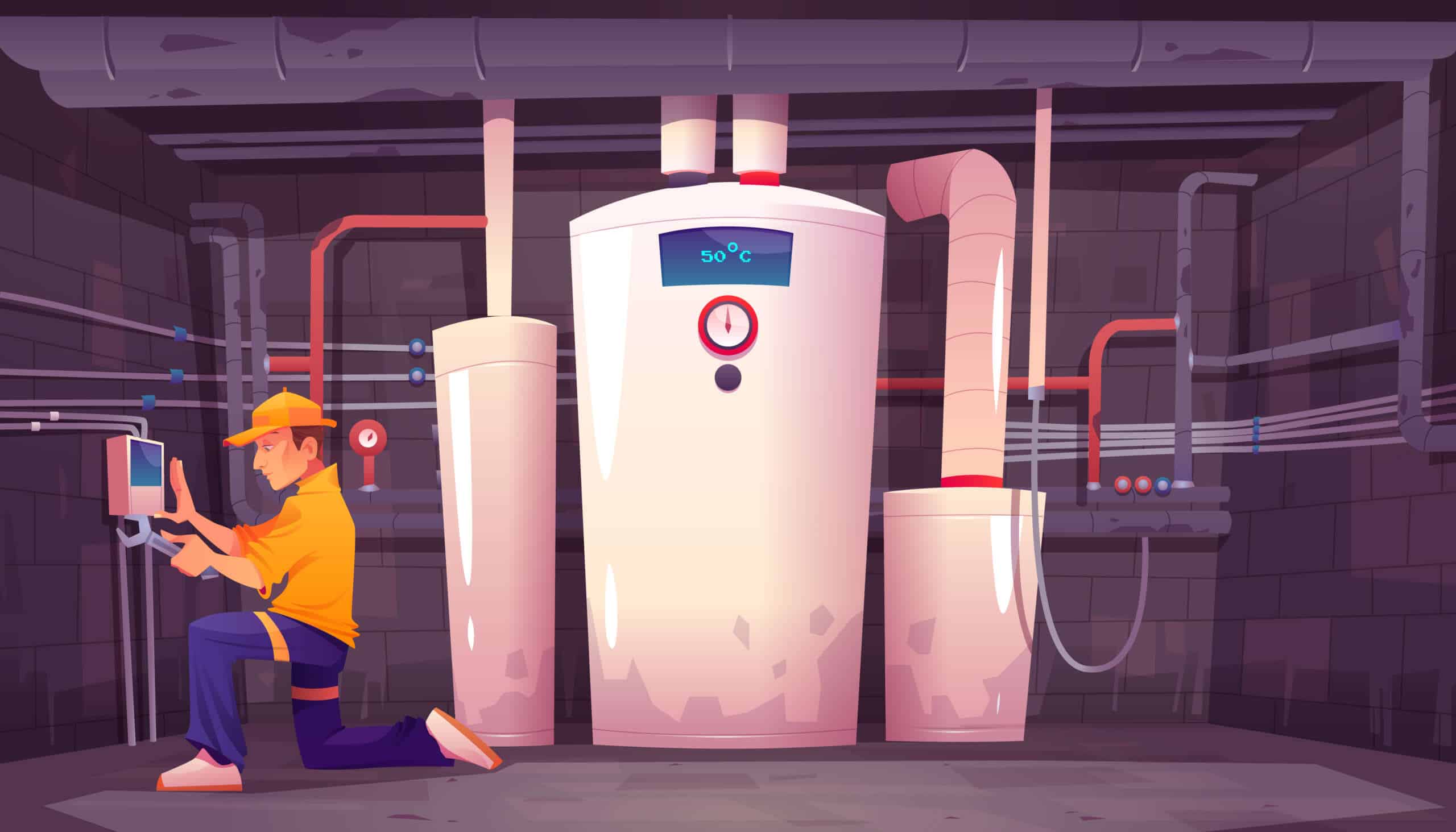 MITSUBISHI ECODAN 5 - 14 kw
Contact Us
ALWAYS SUITABLE
Whether your project is a new build, retrofit or barn conversion, the Mitsubishi Ecodan air source heat pump is suitable for any application.
Mitsubishi uses proven heat pump technology to deliver a complete heating and hot water solution. Mitsubishi Electric's award winning Ecodan air source heat pump provides a simple, renewable solution that rivals traditional heating systems such as LPG, oil and gas.
Mitsubishi are a pioneer in the development of renewable heat pump technology, and have been the UK's market leader in air source heat pumps for some time.
The Mitsubishi Ecodan is one of the most advanced, efficient air source heat pumps available on the market today.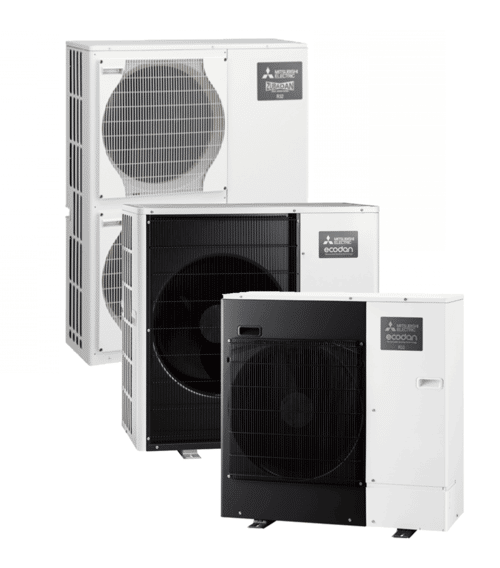 INVERTER TECHNOLOGY MAXIMIZES COMFORT AND EFFICIENCY
Mitsubishi Electric's mini-split heat pump systems use INVERTER-driven compressor technology to provide a precise, on-demand approach to heating and air conditioning. The INVERTER-driven compressor acts as the heart of the heat pump system. Just as your heart always beats, but automatically beats faster when you exercise, the INVERTER compressor continuously runs in the background, adjusting speeds and capacity as needed to meet set point temperature of a zone (or specified area). This method of operation reduces power consumption by only using the exact amount of energy required to maximize comfort.
Comparatively, many conventional central systems use a fixed-speed compressor which is either completely shut off or fully on at capacity. This can lead to large temperature swings and wasted energy, which ultimately affects your home's overall comfort and utility costs.
INVERTER TECHNOLOGY MAXIMIZES COMFORT AND EFFICIENCY
One of the main benefits of heat pump systems comes down to utility savings. With energy-efficient INVERTER-driven compressor operation, heat pumps can lower your home's total cost of ownership and monthly utility expenses. Our Zoned Comfort Solutions also provide customized control so you can turn off zones not in use, unlike conventional central systems which run full blast conditioning the whole house. Zoning allows operation based on room occupancy and temperature needs, saving you valuable energy costs.
Utility companies also recognize the positive environmental impact of choosing an all-electric heat pump system. They're willing to reward homeowners who make the choice to move away from fossil fuel use. Use our rebate finder to obtain rebates and incentives for your heat pump system.
While heat pumps have been around for generations, today's all-electric high-performance models provide superior comfort for your home, exceptional energy savings and environmental stewardship.