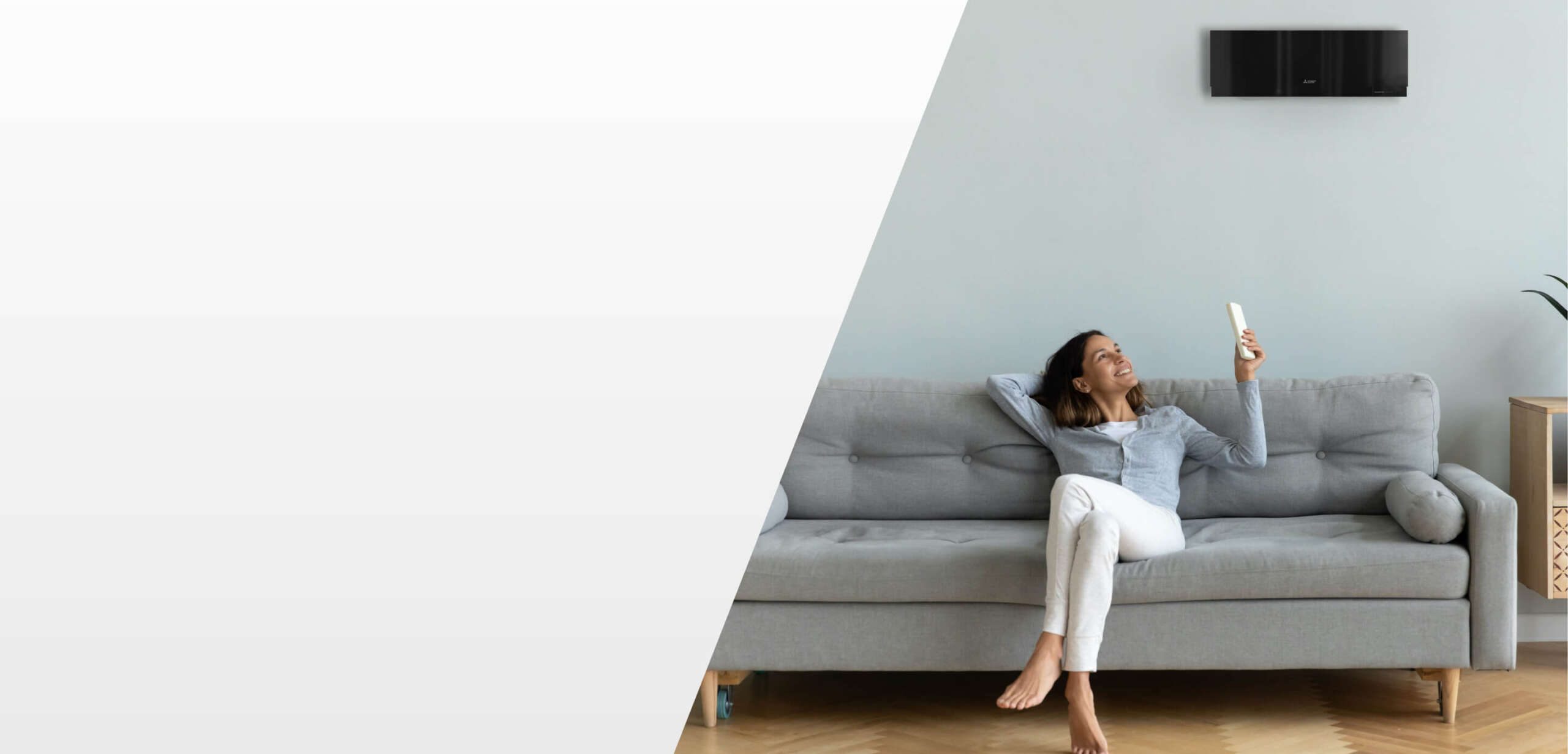 Mitsubishi Hyper Heat
Are you in need of heat pump repair or installation in your home or place of business?
Quotes, Repairs & Service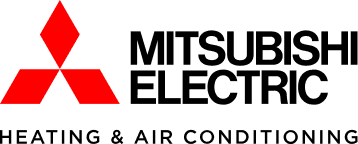 Heat pump
Providing you with heat & air conditioning
Fossil free, zoned and smart phone controlled these provide an all-in-one solution!

Are you in need of heat pump repair or installation in your home or place of business?
Welcome to Adirondack Heat Pumps, your trusted HVAC technicians serving the Ticonderoga, Lake George, Lake Champlain, Adirondack regions of NY and Western Vermont areas. Our team of highly trained and friendly heat pump service, repair, and installation technicians are here to assist you every step of the way.
When you choose Adirondack Heat Pumps, you can have peace of mind knowing that you are working with experts who have a winning combination of experience and education in the industry. From the initial analysis to the pricing and the installation or repair of your heat pump, we will guide you through the entire process.
Our goal is to ensure that you receive the most knowledgeable and prompt service possible. Whether you need routine maintenance, repairs, or a new installation, we have the skills and expertise to get the job done right the first time. Trust Adirondack Heat Pumps to keep your home comfortable and energy-efficient all year round.
Contact us today to schedule your heat pump service, repair or installation with Adirondack Heat Pumps.
Adirondack Heat Pumps Highly Trained Professionals
When your paying for the best, you should have the best install & maintain it as well!
What are the benefits of a heat pump?
Looking for an efficient and cost-effective solution for year-round climate control in your home? Adirondack Heat Pumps has got you covered with our advanced Mitsubishi Hyper Heating technology.
With our innovative heat pump systems, you can enjoy comfortable temperatures throughout the year, while also saving on energy costs. Our Mitsubishi Hyper Heating technology is designed to pull warm air out of your home during the summer to keep you cool and pull existing warmth from the outside air in winter and send it into your home. This process is efficient down to temperatures as cold as -15 degrees Fahrenheit, ensuring that your home stays warm and cozy even in the coldest months.
Our heat pumps work like an air conditioner in reverse during winter, warming your home by drawing in cold air and passing it over specialized heating coils before sending it through your home. This results in a more efficient and cost-effective heating solution compared to traditional heating systems.
At Adirondack Heat Pumps, we are committed to providing you with the most efficient and effective climate control solutions. With our advanced Mitsubishi Hyper Heating technology, you can enjoy comfortable temperatures and save on energy costs all year round.
Contact us today to schedule your heat pump installation or repair with Adirondack Heat Pumps and experience the benefits of our Mitsubishi Hyper Heating technology.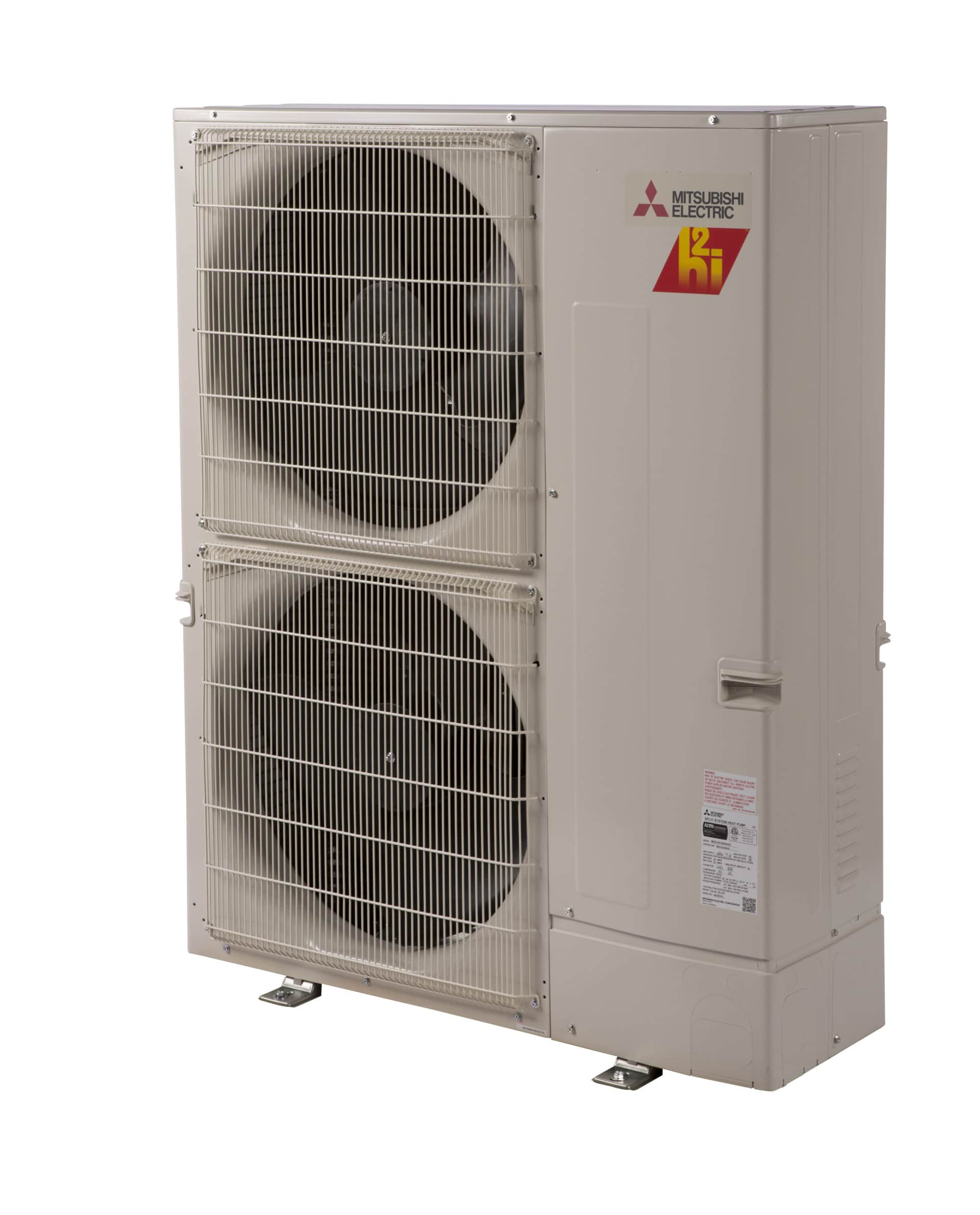 At Adirondack Heat Pumps, our team of highly trained and experienced technicians are dedicated to helping you find the perfect heat pump solution for your home. Whether you need a new installation, routine maintenance or repairs, we have the knowledge and expertise to get the job done right.
Our commitment to customer satisfaction is unmatched in the industry. We take pride in providing top-notch service, installation, and maintenance of heat pumps to ensure our customers enjoy optimal comfort in their homes. We understand that each home and each customer's needs are unique. That is why we take the time to assess your individual requirements to determine which heat pump system will work best for you.
Our team of experts will walk you through the entire process from initial analysis to pricing and installation, ensuring that you are fully informed and confident in your decision. We offer a range of high-quality heat pump solutions, including the latest Mitsubishi Hyper Heating technology, to help you achieve maximum energy efficiency and cost savings.
Our technicians are committed to being the best in the area when it comes to service, installation, and total customer satisfaction. We take pride in our work, and you can count on us to be as dependable as the products we install. With our unmatched level of expertise and dedication to customer satisfaction, you can trust Adirondack Heat Pumps to provide you with the best possible service for your home heating needs.
So why wait? Contact us today to schedule your heat pump installation or repair with Adirondack Heat Pumps and experience the difference that our expert technicians can make in the comfort and energy efficiency of your home.
Amazing Financing and Rebates Available
We will layout all your options along with your free quote.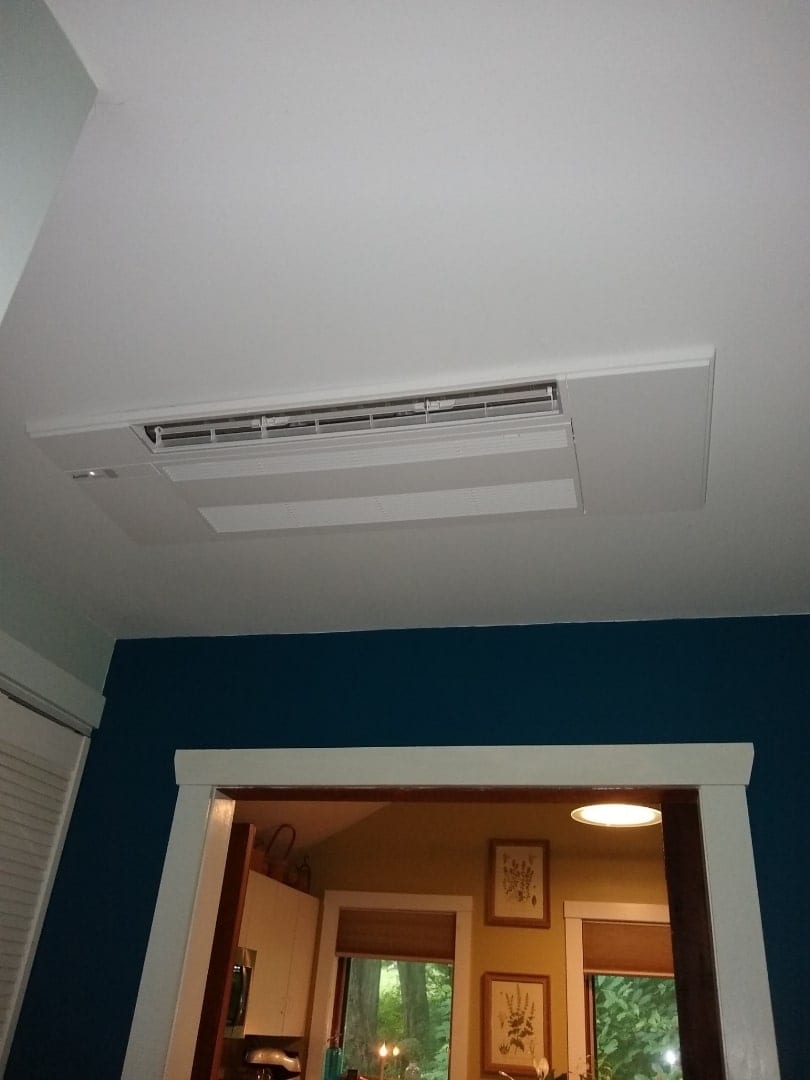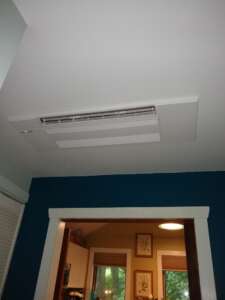 The Advantages of ENERGY STAR Certified Ductless Heat Pumps
Used for decades in Europe and Asia, "ductless" mini-split heat pumps differ from traditional home heating and cooling systems by:
Providing both heating and cooling through a single device – a heat pump.1  Heat pumps have been used, mainly in Southern climates, for decades.
Avoiding ductwork.  Instead of difficult-to-install, leaky and bulky ductwork, ductless mini-split heat pumps use an indoor unit2 connected to an outdoor unit3 via refrigerant lines (which only need a three-inch hole in an outdoor wall for installation).  Up to 8 indoor units can be attached to one outdoor unit.

Allowing for Different Climates for Each Room. Each indoor unit can provide customized heating and cooling — adjustable through wall consoles, remote controls and smart phone apps — in each conditioned space.
Cutting heating costs in half compared to conventional electric heating systems.  Because they transfer instead of generate heat, ENERGY STAR certified ductless mini-split heat pumps use 60% less energy than standard home electric resistance-based heating systems.
Cutting cooling costs by 30% compared to conventional room air conditioners.  ENERGY STAR certified ductless min-split heat pumps use more sophisticated compressors and fans that can adjust speeds to save energy.

Ductless mini split heat pump models that have earned the ENERGY STAR are identified in the Air-Conditioning, Heating, and Refrigeration Institute (AHRI) online database(link is external).  (Check the "Yes" box in "Labeled ENERGY STAR" search criteria to see a list.)

Common Applications of Ductless Heat Pumps

Ductless mini split heat pumps are increasingly being used in these situations:

Homes with costly electric heat (e.g., baseboard; furnace; wall heaters; electric radiant) that will also benefit from cooling.
Older homes with no ductwork (e.g., radiators or baseboard heat) that never had central air conditioning before.
Homes with expensive central heating systems due to high fuel costs or low system efficiency.
Additions or outbuildings (e.g., shed, barn, garage) where extending ductwork or cooling/heating capacity is not feasible.
Rooms that are not regularly occupied (indoor unit can be turned off to save money).
Spaces adjacent to unconditioned spaces where ductwork would be exposed to harsher temperatures (e.g., a guest room above a garage).
New construction of homes in areas with high fuel costs.
Older commercial buildings with no existing ductwork for air conditioning or expansions.

Further Developments – Cold Climate Heating, Alternative Indoor Units

In the past, people worried whether heat pumps were good at providing heat in cold climates.  As temperatures drop, the heat pump must work harder and harder to extract heat from the outdoor air.  Some heat pumps now utilize advanced compressors and refrigerants that allow for improved low temperature performance.  If this is a concern, look for ENERGY STAR models with a Heating Seasonal Performance Factor (HSPF) of over 12.0 BTU/Wh4 or examine a list of ductless mini-split heat pumps(link is external) designed to work in colder climates developed by the Northeast Energy Efficiency Partnership (NEEP).

Another concern may be the aesthetics of the relatively large indoor floor or wall mounted units.  U.S. consumers, accustomed to having heating and cooling delivered from barely noticeable vents in walls and ceilings, can sometimes find the look of the indoor wall or floor mounted units unappealing.  Ductless system manufacturers offer ceiling-recessed and short-run horizontal, duct-based air handlers, to provide a look some U.S. homeowner are more comfortable with.

Utility Incentives Available

ENERGY STAR certified ductless heating and cooling systems are eligible for rebates from some local utilities — up to $1,000 per unit depending on what system is being replaced.   A list of available rebates can be found here.
What is a heat pump?
Heat pumps transfer heat by circulating a substance called a refrigerant through a cycle of evaporation and condensation. A compressor pumps the refrigerant between two heat exchanger coils. In one coil, the refrigerant is evaporated at low pressure and absorbs heat from its surroundings.
Is a heat pump a good idea?
A heat pump is the most efficient heating machine on the market. For every dollar of electricity you put into a heat pump, you get back $2 to $4 of heat. That's energy efficiency! Plus, a heat pump also acts as a central air conditioner in summer, giving you year-round comfort.
What are the pros and cons of a heat pump?
7 Heat Pumps Advantages and Disadvantages Lower Running Costs. Heat pumps are cheaper to run than systems based on combustion. ... Less Maintenance. Heat pumps require less maintenance than the combustion heating systems. ... Safety. ... Carbon Emissions. ... Provide Cooling. ... Long Life-Span. ... RHI Scheme.
Are heat pumps worth the money?
When it comes to cooling, a heat pump system is equivalent to any air conditioner of the same size. Heat pumps don't "lose" any power due to working as a heater as well. ... This makes a heat pump 3-4 times more energy efficiency in heating mode than an electric furnace.
Which is better furnace or heat pump?
Heat pumps are more energy-efficient than furnaces because transferring heat is easier than making it. Under ideal conditions, a heat pump can transfer 300 percent more energy than it consumes. In contrast, a high-efficiency gas furnace is about 90 percent efficient.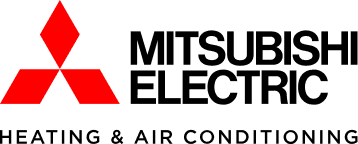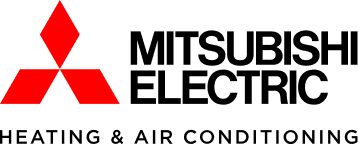 Full Analysis of Mitsubishi Electric Heat Pumps
Heat pumps that draw their energy from outside the building are more cost-effective than other methods of heating and cooling. Air source heat pumps can be a more cost-effective and environmentally friendly replacement for an aging HVAC system, especially if rebates and incentives are available in your area. (An added bonus: solar panels can be used for both heating and cooling your home.)
Since entering the HVAC industry in 1980, Mitsubishi Electric has become a major player and a top producer of heat pumps. The M-SERIES is their best-selling ductless product in the United States; it consists of indoor and outdoor units that can be used in conjunction with ducted or ductless heat pumps. Mitsubishi offers a range of heat pumps from the good to the better to the best, so it doesn't matter how much you have to spend.
Key points
When it comes to residential air source heat pumps, Mitsubishi Electric is a popular choice because of the variety of models available, including indoor and outdoor units, mini splits or ductless heat pumps, ducted heat pumps, single-zone systems, and multi-zone systems.
Compact and basic, stylish and colorful, or luxurious and sophisticated, Mitsubishi has something for every budget.
If you hire one of their Diamond (highest-level certified and trained) contractors to install your heat pump, you'll receive a warranty that covers your investment for up to 12 years.
Want to use solar energy to heat and cool your house? To compare local, tailor-made solar quotes, check out the EnergySage Marketplace.
Exactly what is this article about?
Mitsubishi heat pumps: how do they function?
Things You Should Know About Mitsubishi Heat Pumps
Is it true that Mitsubishi heat pumps are not effective in cold weather?
Mitsubishi heat pump sizing and installation
The price of a Mitsubishi heat pump?
Consider whether a Mitsubishi heat pump is the best option for your home.
Mitsubishi heat pumps: how do they function?
Mitsubishi is committed to providing options for your comfort, which is why they offer heat pumps in a range of price points. Outdoor units, indoor units (wall-mounted, ceiling cassettes, floor-mounted, ducted air handler, and horizontal ducting), and ductless systems are all available. Both single- and multiple-zone systems are available from Mitsubishi.
Split-system air conditioners (ductless heat pump units)
In this context, "mini split" refers to a specific type of air source heat pump that is used in ductless HVAC systems to provide effective heating and cooling. We'll go into greater depth about Mitsubishi mini splits so you can evaluate the differences between the various models and specifications.
Quick-heating ducted systems
Short-run ducted heat pumps may be combined with other ductless units to provide heating and cooling to the rest of the house if the ductwork in your home only serves a specific room or floor, or if the ductwork was removed during a renovation. Mitsubishi offers single-zone and multi-zone horizontal ducted indoor units. These have a small ductwork system that can heat or cool just one or two rooms. You can install them in the loft, below the floor, or in a secret compartment behind a bulkhead.
ACs with ducts
Ducted systems in buildings move air through a network of tubes in the walls, typically made of sheet metal. If you already have ductwork installed, you can take advantage of Mitsubishi's powerful and efficient ducted air handlers, which come in space-saving cabinets.
The Difference Between Heat Pumps With One and Multiple Zones
Single- and multiple-zone systems are both available from Mitsubishi. If you are only looking to heat or cool a single room or addition, a single-zone system is your best bet. This configuration has a single indoor unit linked to a single outdoor unit. One outdoor unit from Mitsubishi can be linked to as many as eight indoor units, making it possible to centrally control the temperature and humidity in a building.
Those That Go Outside
Sometimes referred to as a heat exchanger, the outdoor unit is comprised of a coil and a fan. The coil acts as a condenser when cooling and an evaporator when heating; the fan draws outside air over it. Both single- and multi-zone outdoor units are available from Mitsubishi. Below, we will go into greater detail about the cold-weather H2i® hyper heating functionality available on some outdoor units from Mitsubishi, which helps to maintain efficiency even in the harshest of winters.
Things You Should Know About Mitsubishi Heat Pumps
We'll be looking at Mitsubishi's best-selling product—indoor mini splits—because they have so many options for outdoor units. Below, you'll find a comprehensive feature comparison of each of their indoor mini split units.
Mitsubishi's key attributes for their ductless heat pumps (indoor units)
Does it have ducts or does it not?
Mini-split ductless air conditioners and heaters
Mini-split a/c systems that don't require ductwork
Mini-split a/c systems that don't require ductwork
Either zoned for a single purpose or for multiple, and both are readily available
Compatible with both single- and multi-zone setups
Compatible with multi-area setups
Compatible with both single and multi-zone setups
ENERGY STAR-certified, high-performing, and available in a variety of sizes to suit a wide variety of needs.
Moreover, the vast majority of these models have earned the ENERGY STAR label for their efficiency.
Enhanced performance features allow you to fine-tune airflow and energy savings in frequently used spaces, making this system the best of its kind.
Power Efficiency Ratio (PER): 20.5-24.6*, Approx. 17.1-23*, 21.0-33.1
The Healthy Sleep Rating Scale ranges from 10.0 to 12.8, or about 10-12*, to 12.5-13.5.
Size, in British Thermal Units per Hour (BTU/H): 6,000 to 24,000 BTU/H, 9,000 to 18,000 BTU/H, and 9,000 to 21,000 BTU/H.
Characteristics of High-Quality Air
There's a nano platinum filter that eliminates odors and kills bacteria, and an enzyme filter that helps with allergies.
In order to remove allergens from the air, an electrostatic anti-allergy enzyme filter is used.
the elimination of odors, dust, and pollen while also deodorizing
Adjusted decibels for noise level (A)
Adaptations for Extreme Cold
Use outdoor equipment in chilly climates (down to -13 degrees Fahrenheit)
Use outdoor units in chilly climates down to -13 degrees Fahrenheit.
Use outdoor equipment in chilly climates (down to -13 degrees Fahrenheit)
Warranty
When installed by Mitsubishi Diamond Contractors, the compressor and its components are covered for as long as 12 years.
By employing Mitsubishi Diamond Contractors, you can get a warranty of up to 12 years on the compressor and its components.
In the event that Mitsubishi Diamond Contractors are used during installation, you can get a warranty of up to 12 years on the compressor and its
Supplemental Options
The portable, wireless controller is ideal for use in a variety of settings due to its small footprint.
Stylish options include black gloss, silver matte, and white gloss.
Sensors that sense when a room is occupied, as well as a specially formulated interior coating, can automatically adjust the temperature and lighting.
In addition, the efficiency is dependent on the outdoor unit chosen, as these are only available with multi-zone systems. The provided prices indicate a potential price range.
Evaluation of a Mitsubishi Heat Pump
There is a wide price range for Mitsubishi's air source heat pumps. The majority of these models have earned the ENERGY STAR label, indicating that they provide exceptional heating and cooling performance. Mitsubishi air conditioners and heat pumps have inverters that allow them to make small adjustments in response to sensor readings of a fluctuating ambient temperature. These inverters guarantee top-notch functionality by generating maximum output with minimum power usage. They take great pride in offering efficient services at reasonable prices without sacrificing convenience or comfort.
Further, depending on the model, the heating capacities of multiple indoor units in Mitsubishi Electric multi-zone systems can greatly exceed the output of the individual indoor unit. At 47 degrees Fahrenheit with no wind chill, a 2-zone system can only produce 25,500 BTU/H of heat, while an 8-zone system can produce 65,000 BTU/H.
Comparison of SEER and Cooling Efficiency
Consider the Seasonal Energy Efficiency Ratio (SEER) as one performance metric to evaluate when contrasting heat pumps. A heat pump is rated in the same way that an air conditioner is, using the Seasonal Energy Efficiency Ratio (SEER) developed by the Air Conditioning, Heating, and Refrigeration Institute (AHRI). The higher the SEER, the less energy will be needed to run the system. While most heat pumps on the market only offer efficiency ratings between 13 and 31 SEER, Mitsubishi heat pumps offer impressive cooling efficiency with ratings as high as 33.1.
Evaluation of Heating Efficiency by HSPF
The Heating Seasonal Performance Factor is another metric to think about when contrasting heat pumps (HSPF). Heat pumps with higher HSPF ratings are more efficient at providing heat, meaning they use less energy in the process and save money. An 8.5 HSPF is required for ENERGY STAR certification, with a maximum HSPF of 14. If we extend the scale to include values up to 13.5, then Mitsubishi HSPFs are among the best.
KMO, A Cloud App
The kumo cloud app is used by all Mitsubishi heat pumps and is downloadable from the Apple App Store, the Amazon Appstore, or Google Play. With the kumo cloud app, you can control your heat pumps from your mobile device. To further facilitate the management of ventilation fans and illumination, it is compatible with Google Assistant, Amazon Alexa, and IFTTT Applet Integration. The app also allows you to manage the operation of third-party furnaces, boilers, heaters, humidifiers, and dehumidifiers, as well as easily control temperatures, fan speeds, modes, and schedules.
Additional Functions of a Mitsubishi Heat Pump
If you're not a fan of how conventional mini split air conditioners look, you might want to consider the EF Designer Series. This sleek appearance persists whether the device is active or not.
The 3D i-see Sensor, an infrared ray sensor that measures temperatures at different points throughout the space, is just one example of the impressive technology and features available in Mitsubishi's FS Deluxe Series. It uses a variety of temperature sensors to map the room in three dimensions, pinpointing the exact location of individuals within it.
The FS series includes a Dual Barrier Coating, which is applied to the inside of the unit to prevent the accumulation of dirt, dust, and oil, thereby lowering the frequency of required maintenance and increasing the unit's longevity and efficiency.
Is it true that Mitsubishi heat pumps are not effective in cold weather?
Heat pumps weren't originally designed to provide warmth in subzero temperatures, but thanks to technological advancements, many can now do so down to -10 degrees. Hyper-Heating INVERTER (H2i) technology is utilized by Mitsubishi heat pumps, allowing for full heating capacity at 5 degrees Fahrenheit and continued operation down to -13 degrees Fahrenheit without the use of supplemental heat. Certain models are capable of providing full heating power even at temperatures as low as -5 °F.
Protected by Mitsubishi's Extended Warranty Program
In the continental United States, Alaska, and Hawaii, the original purchaser of a Mitsubishi Electric heat pump system installed by a licensed HVAC contractor on or after May 1, 2019, is entitled to the following warranty: if the heat pump system is installed in a single-family residence and registered within 90 days of installation, the parts and compressor are covered by a 10-year warranty. There is a seven-year warranty on the compressor and a five-year warranty on all other parts, regardless of registration.
If you have your Mitsubishi heat pumps installed by a member of Mitsubishi's Diamond Contractor network, you'll get double the standard warranty period of 8 years on parts and compressor.
Maintaining your Mitsubishi heat pumps properly can extend their lifespan to between 20 and 25 years, as per our contacts at Mitsubishi.
Your Mitsubishi heat pump can benefit from a smart thermostat.
In regions with cold winters, such as New England, a secondary heating source, such as a natural gas furnace, may be kept ready for use. Most heat pumps can function in cold temperatures, but their performance drops off significantly once the mercury drops below a certain threshold. A smart thermostat (also known as integrated controls for heat pumps) can help you save money on heating costs by switching automatically to your backup heating source at a predetermined temperature.
You can manage the temperature in your home from the palm of your hand with the help of a tablet or smartphone and a wireless controller, remote, and app made by Mitsubishi Electric called the kumo system. The Flair Puck is the only compatible smart thermostat from a manufacturer other than Mitsubishi. To use it with other programmable thermostats, such as Nest or Ecobee, you will need to buy a thermostat adapter.
Mitsubishi heat pump sizing and installation
To get the most out of your heat pump system, you should hire a reliable contractor to do more than just install it for you. Before the installation even begins, you should consult with an expert for help with the system's layout and dimensions. Oversizing the system will increase installation costs and decrease efficiency, while undersizing will leave your home without sufficient heating and cooling.
The number of Mitsubishi heat pumps required will be established in conjunction with your heat pump contractor based on the square footage of your home, your preferred temperature range, your insulation level, and the local climate.
The price of a Mitsubishi heat pump?
The size of your system, including the number of indoor and outdoor units, and the specific Mitsubishi Electric equipment you choose will determine the final price of your heat pump system. Your heat pump installer should be able to help you learn about local rebates and financing options. For those who live in Massachusetts, for instance, heat pump rebates are available and the state offers a loan with 0% interest (the Mass Save HEAT Loan).
With the help of Synchrony, Mitsubishi is able to offer customers a variety of heat pump financing options. The last four digits of your Social Security number and your mobile phone number are required fields. Based on your creditworthiness, Synchrony will determine your interest rate, loan amount, and terms.
Consider whether a Mitsubishi heat pump is the best option for your home.
When it comes to heat pumps, Mitsubishi is at the very top of the industry. Whether you're looking for ducted or ductless heating and cooling, or something on the cheaper or more expensive end of the spectrum, you'll likely be able to find what you're looking for in their selection. You should consult a local contractor to find out which Mitsubishi heat pumps would be suitable for your needs and to get advice on how to design a heat pump system.
Where to look for a qualified HVAC technician to set up your Mitsubishi units
The proper sizing of your heat pump system to heat and cool your home depends on a number of factors, including the square footage of your home, its orientation to the sun, and your personal preferences, all of which should be discussed in detail with a reliable contractor in your area. Mitsubishi has a directory on their site that lists Diamond heat pump contractors. Superior CO-OP HVAC has achieved the highest level a contractor can get, which is ELITE.
Put solar energy to work for your heat pumps.
Using the EnergySage Marketplace, you can compare quotes from multiple pre-screened installers to find a solar system that meets your needs at the right price, saving you money on heating and cooling costs. Share your heat pump plans or usage history with your installer to ensure you get the right size system installed. Thus, you can use the clean energy you produce at no cost to heat and cool your house!